On a recent afternoon, children excitedly rushed out of a Lafayette school bus at the Jackie Unit of Boys and Girls Clubs of Acadiana. Some headed straight for the basketball court, eager to spend time outside after spending all day in class. Others walked inside, where they were greeted by smiling staff members and settled in for homework, games and snacks.
For hundreds of Acadiana children, Boys and Girls Clubs are a safe haven, a place where they know staff and volunteers will help them meet their basic needs while offering academic support, advice on a healthy lifestyle and lessons in good character and good citizenship.
"We hear stories every day about how clubs were there for the kids when no one else was there, or they needed a meal and their local club was there to feed them," said Rhyan Wheeler, executive director of Boys and Girls Clubs of Acadiana. "The Club has been the support system for many of the children who needed us, and many of them have had great success. They have excelled in school, gone on to post-secondary education and/or entered in the labor market and have become productive citizens in our communities.
Most of the Boys and Girls Clubs programs are aimed at children ages 6 to 12, though Wheeler said they continue to expand programs for teens. When a child arrives at a Club unit, they start with homework or an enrichment activity, then move on to programming. A wide variety of programs are offered, including physical activity, Kids in the Kitchen, which teaches healthy eating; activities focusing on science, technology, engineering and mathematics; artwork and more. In addition, children have access to computers to complete school work or learn about technology. Boys and Girls Clubs play a vital role in bridging the digital divide for students who do not have access to technology.
"A lot of people think we're a babysitting service, but we're a long way from that," Wheeler said. "We're actually part of a national organization and the programs we use are evidence-based. We know they give positive results. When children come here, they can have fun in a safe environment, but they also have the opportunity for a great and bright future.
Boys and Girls Clubs also provide a much-needed outlet for children struggling with social and emotional issues. Wheeler said local staff members have noticed the impact of the pandemic on children, especially as they lack in-person engagement with others and struggle with other impacts of the virus. In response, Acadiana staff were trained in trauma-informed care and ways to integrate emotional well-being into all of their programs.
"We check in with the kids every day on how they're doing, what they need and how we can help them if needed," Wheeler said. "When you see these kids all the time, you can tell when a kid has the day off. Our staff are amazing in the way they take a kid aside and ask what's going on. Most likely a kid will talk challenges they face, and our staff are trained to help them work through those emotions.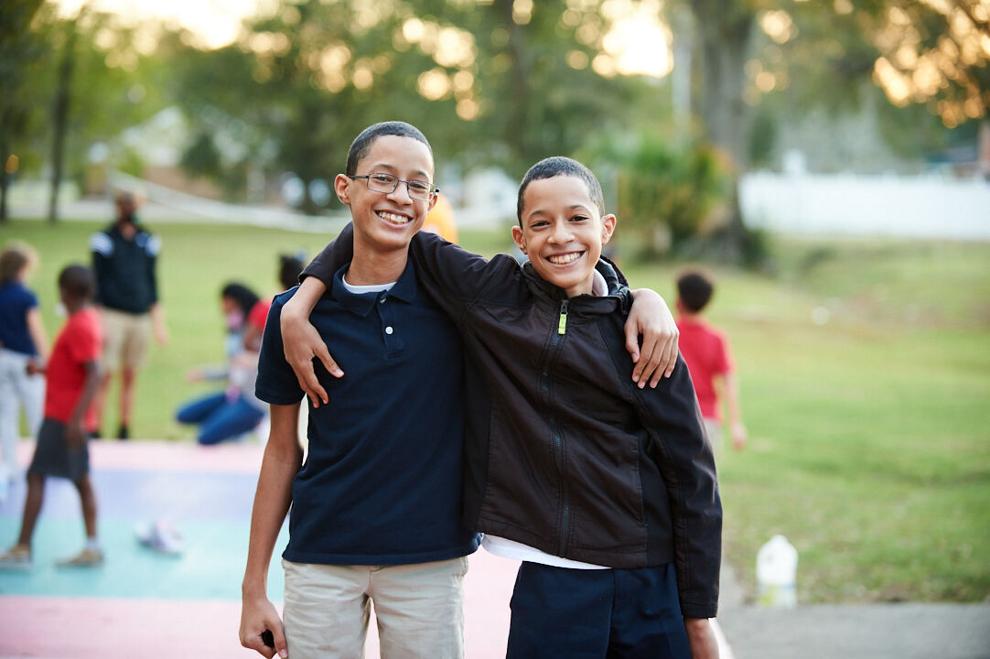 Local staff have discovered that art and drama are a popular way for children to express themselves and have become more committed to making creativity a part of their days. For example, the Jackie unit is filled with drawings made by children, with their work featured on posters and ceiling tiles. Wheeler said that one afternoon in the spring, many children came out of their shells as they acted out scenes from the Disney movie "Encanto."
"When you think about social and emotional well-being, art is a way for them to have an outlet to express their feelings and connect with other kids," she said.
With the support of Boys and Girls Clubs, Wheeler said many young people in the Lafayette area have won national youth of the year awards and taken advantage of leadership opportunities in clubs, in their schools and in their communities. communities. This success inspired the clubs to expand even further into southern Louisiana. Currently, Boys and Girls Clubs of Acadiana has seven locations in six parishes, with the most recent additions in Lake Charles and Natchitoches. As the organization looks to the future, Wheeler said there's optimism about adding more programs for teens, especially around workforce training. and preparation for college, as well as creating more community partnerships.
"We cannot function without the support of the community, be it time, talent or treasure," Wheeler said. "We need the whole community to surround the children who will be our future generations, so it is extremely important that people get involved. We encourage volunteers to think about how they want to give back and visit a club. Someone came to teach the children to play golf. Someone came to teach them how to play chess. We are open to all experiences because we know our children are excited about these new opportunities.
For more information or to volunteer with Boys and Girls Clubs of Acadiana, visit www.bgcacadiana.com.